Bronze Multimedia and Humly establishes a partnership in the Israeli market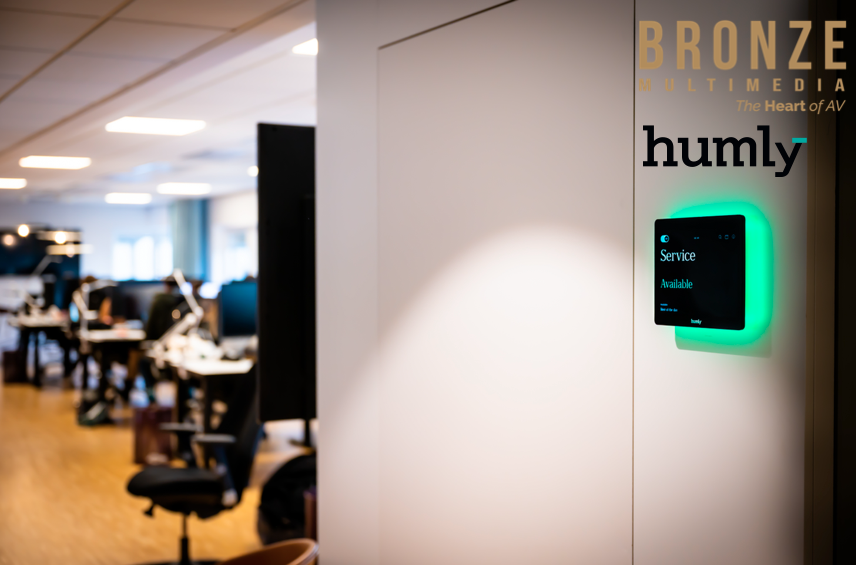 Humly Solutions AB has established its presence in the European market the past year. The Israeli AV distributor Bronze Multimedia and Humly have now announced their new distribution agreement and collaboration.
The Israeli AV distributor will add Humly Solutions in their product portfolio. The collaboration between Bronze Multimedia and Humly is another step for Humly Solutions AB to strengthen its position as a "workplace experience" company internationally.
- Humly's solutions are a perfect fit for the Israeli market, with experience of over 200,000 meeting rooms, amazing design and simple usability. I know it's going to be the next big thing in Israel, says Aviad Finkelstein, CEO at
Bronze Multimedia Ltd.

Bronze Multimedia is a technical, value-add, audio visual distributor and they have a long term experience of working as a AV distributor in Israel. Humly is a leading manufacturer of modern workplace solutions, and their technology has been used in more than 200.000 meeting rooms worldwide since 2009.
Aviad Finkelstein, CEO at Bronze Multimedia Ltd, continues:
- Humly will join our top-notch brands such as Jupiter, Matrox, K-Array, Lightware and Alleo. They are providing a complete range of advanced workplace technology solutions, including room booking systems, collaboration tools, and digital signage.
The head office of Humly is situated in Stockholm, Sweden, and their Humly Workplace Solutions suite contains a wide range of products that focuses on streamlining office spaces and resources.
- This partnership with such a renowned and trusted AV company is an important step for Humly in our global expansion in the workplace solutions market. Bronze Multimedia is a highly trusted distributor amongst channel partners in Israel and we are sure that Humly with our Workplace Solutions will add value to their product portfolio, says Daniel Assarson, Sales Director at Humly.

Recently, Humly has also established distribution agreements with Swiss Stilus, Ingram Micro in the Benelux region, Vidis in Poland and Trustech in India.