Customer Case: Why Humly was the best option for Volvo On Demand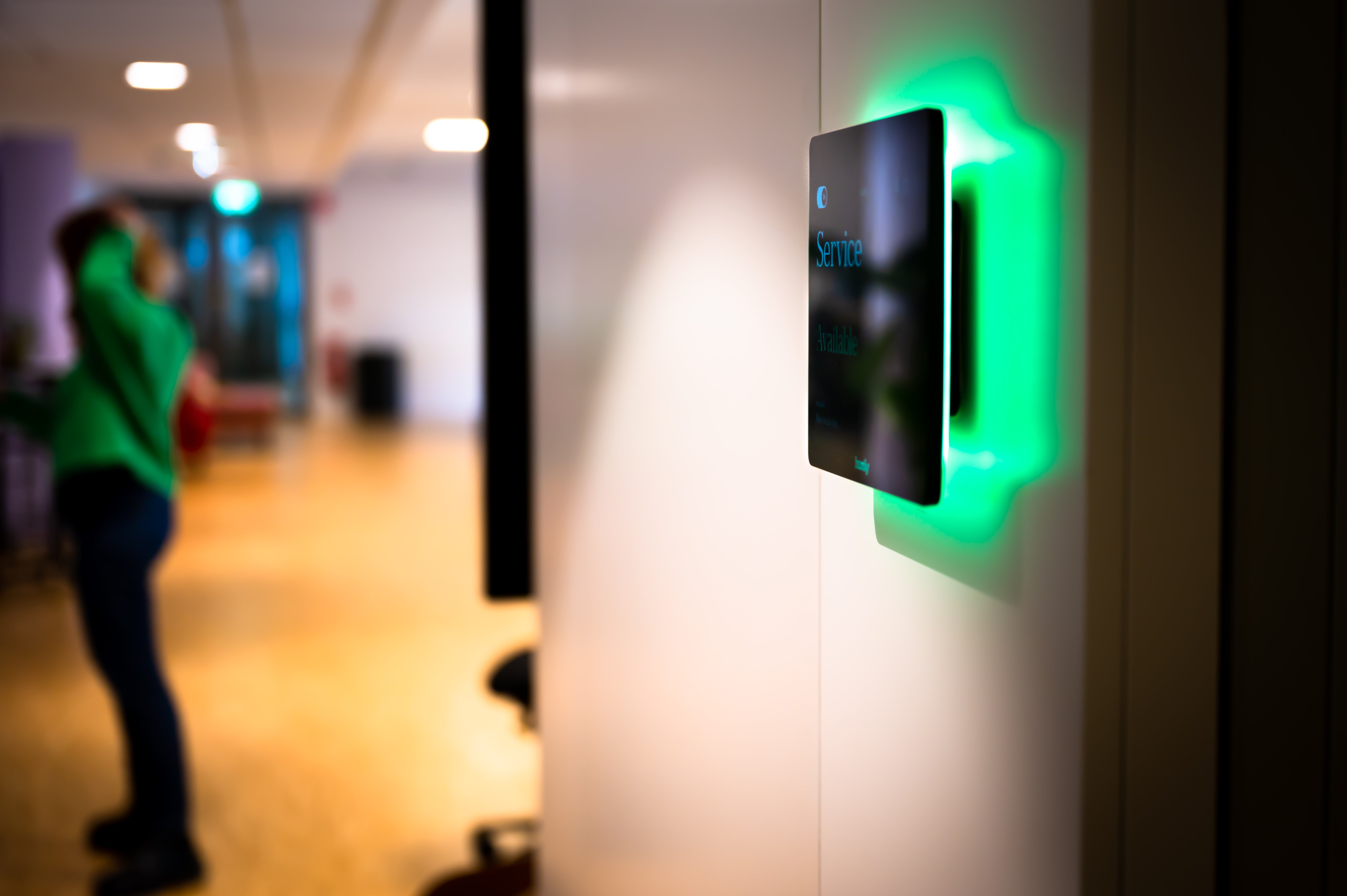 At an office in the Mood Gallery in central Stockholm Volvo On Demand, M.co, is located. In this modern workplace a couple of Humly Room Displays softly lights up outside each room in green, red or yellow to let workers and visitors know the availability of the room or office space.
Ziad El-Zein, IT Manager at Volvo On Demand, is one of the responsible in the company for the digital workplace and the installations of these new room displays.
We had a chat with Ziad regarding their experience with Humly as a company and the Humly Workplace Solutions provided.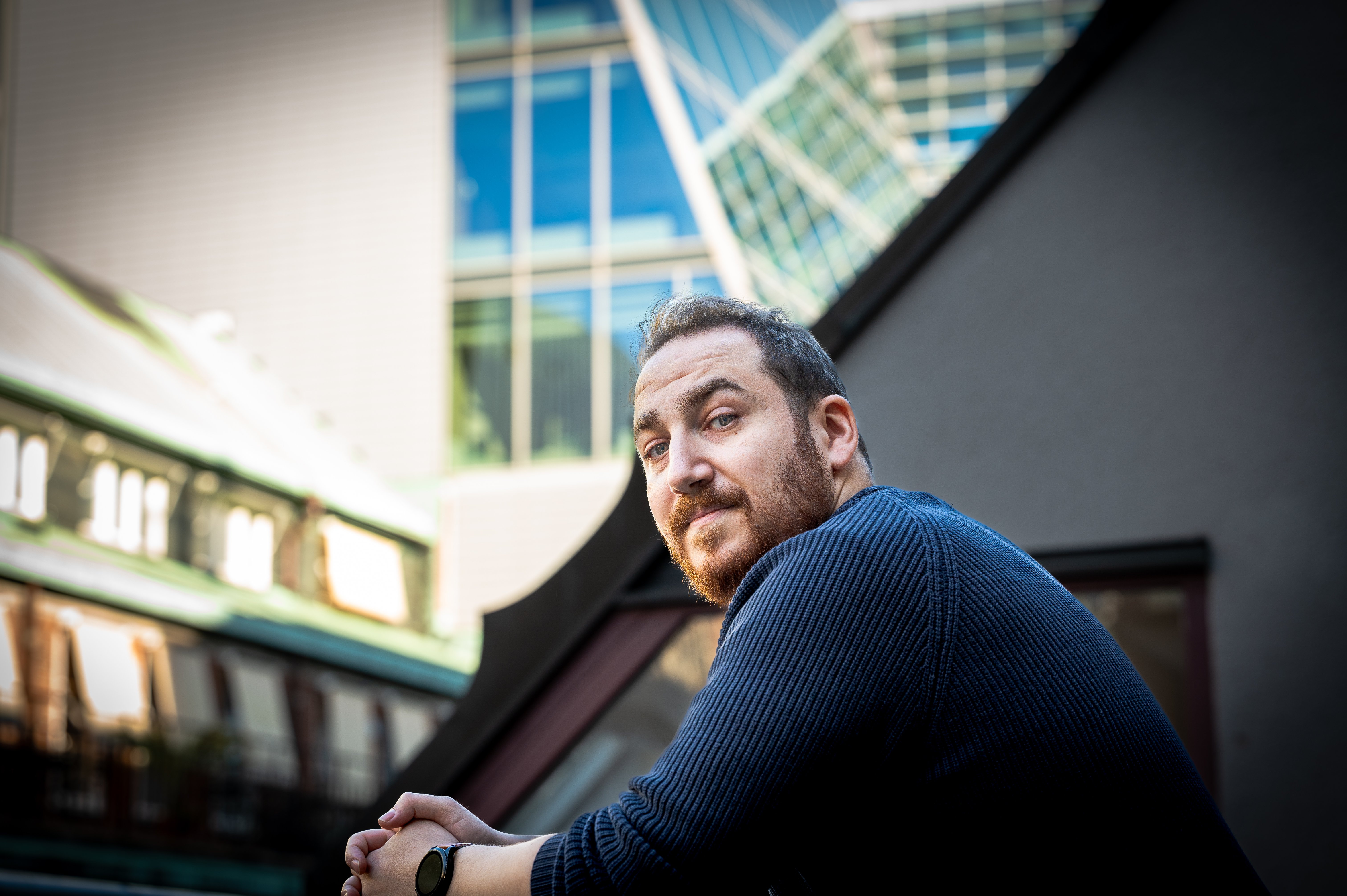 Ziad El-Zein, IT Manager at Volvo On Demand.


Humly: Why did you at Volvo On Demand choose Humly as your room booking solution?
Ziad: "We started with a different room display solution when we first moved into the offices here at MOOD in Stockholm.
They were big, bulky, and hard to tell if a room was booked or not as well as running on a very old version of Android. We constantly had problems updating and managing them and in the end, half of the devices' screens had issues.
It started affecting the culture of meeting rooms as people stopped looking at the panels and didn't trust that they had relevant information.
This was, of course, a huge problem space that we needed to fix as soon as possible.
Coincidentally, our parent company Volvo Car Corporation was pushing towards using Humly in their new offices, so we leapt at the chance to investigate, test and ultimately put forth our recommendations to the organisation.
Since the change, the Humly Room Display has brought a new look and new use to our colleagues as well as the IT department."
Humly: Is that the main difference when you now use Humly Room Display from previous experiences with panels?
Ziad: For IT, it has been very easy to manage them using the backend system Humly Control Panel, as we're using Google Workspace and Google Calendar for our room bookings. The installation and setup for this process was simple and the panel is easy to understand.
And if we ran into any questions regarding the setup, the Humly support was quick and very willing to support us.
Humly: What do you particularly want to highlight regarding Humly's solutions?
Ziad: "For our colleagues, it has impacted the culture for the better as it has been much easier to tell if a room is free or in use. But as importantly, the ability to check in to a room results in that rooms that aren't used for a booked meeting can be freed for others to book.
The minimalistic design of the displays as well as the software running on them makes them very easy to use and understand."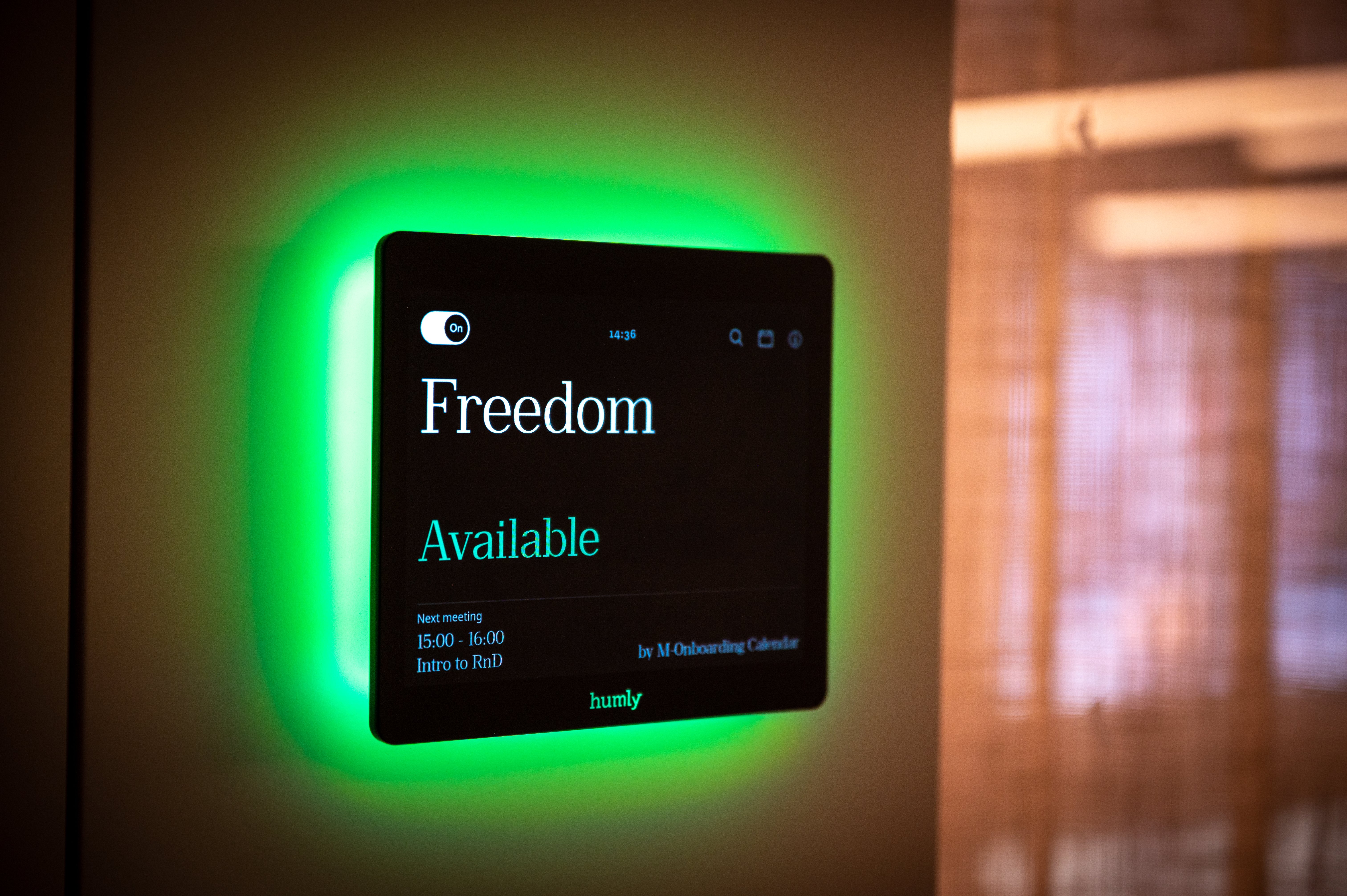 "For our colleagues, it has impacted the culture for the better as it has been much easier to tell if a room is free or in use."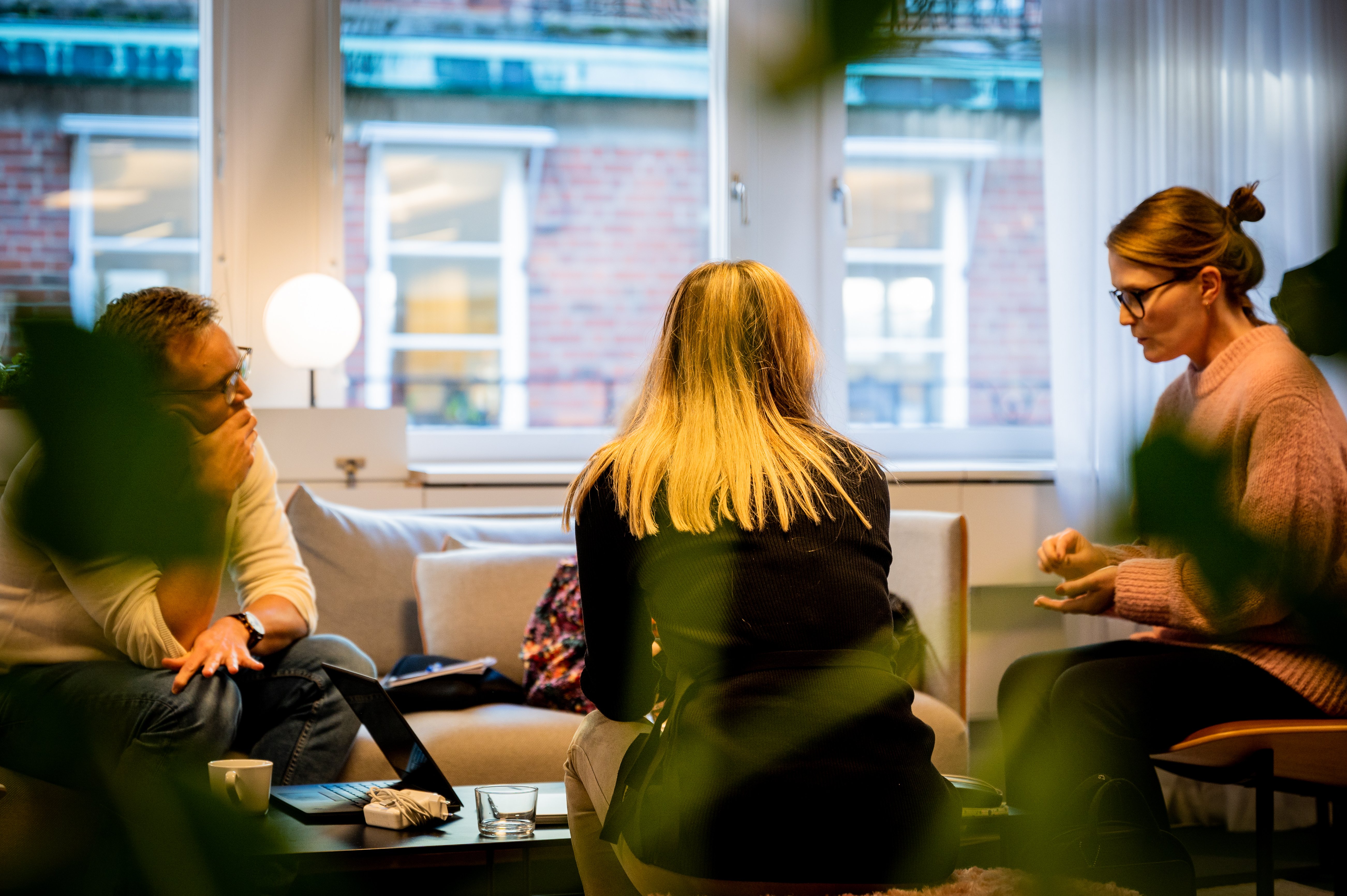 Humly: How are the Humly solutions making a difference in how your meeting rooms are being used?
Ziad: "Since the initial procurement of Humly displays, we've added six more rooms with Humly displays to our smaller "phone booth-style" rooms and that has been very easy to scale with more devices.
All in all, it's been a great experience and a very successful integration that was sorely needed at the time, and it's only exceeded our expectations."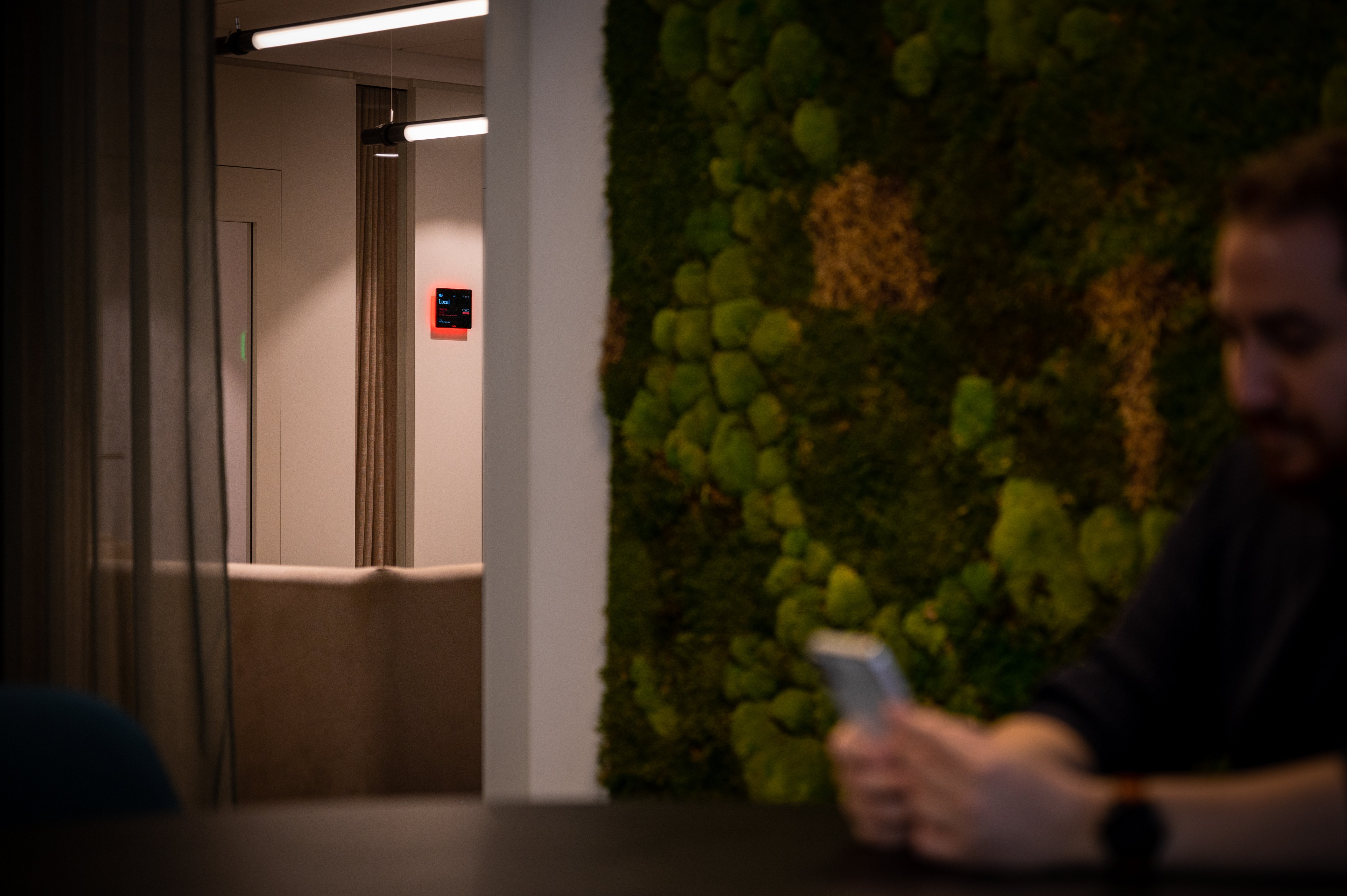 Photos: Anders Karlsson
About Volvo On Demand :

A car sharing service. Volvo has picked up on people's increasing interest in not owning cars but only being able to access a car when the need arises.