Humly a Google Cloud Partner and Google Certified
Humly Solutions is a Google Cloud Partner and the Humly Room Display as a product is now Google Certified.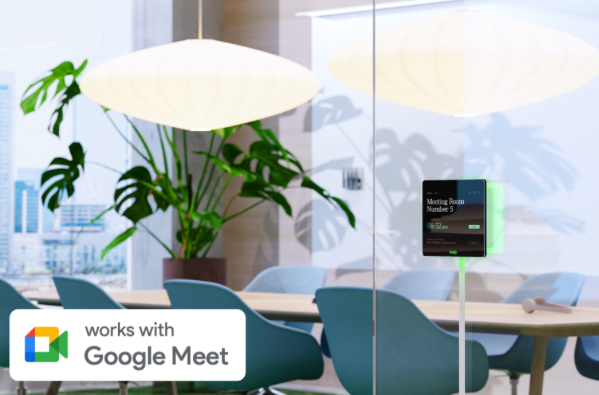 The Swedish "Workplace Experience"-company Humly Solutions recently became a Google Cloud Partner and now the Humly Room Display has been approved for the Google Certification program. This means that Humly Room Display is part of an exclusive shortlist of room booking solutions globally that have been certified and part of an even shorter list of certified solutions integrated with dedicated hardware. Humly Room Display is now listed by Google online as a certified product on all available markets.
Since launch all Humly solutions have shipped with integrated support for Google Workspace, but achieving official partnership and product certification is an important milestone in the collaboration with Google.
- We are very proud to officially announce that we are Google Cloud Partners and that our Humly Room Display has been certified to work with Google Workspace and Google Meet. I look forward to working even closer with Google in this partnership to bring even more value to our Google Workspace customers, says Anders Karlsson, CEO of Humly Solutions AB.
It is clear that the modern workplace is evolving and user friendly and intuitive tech-solutions will make this evolution easier.
This shows a clear commitment from Humly to developing solutions around Google Workspace.The partnership and certification is not a destination - it is just a starting point.