Humly enters another market in Europe - Poland and the distributor Vidis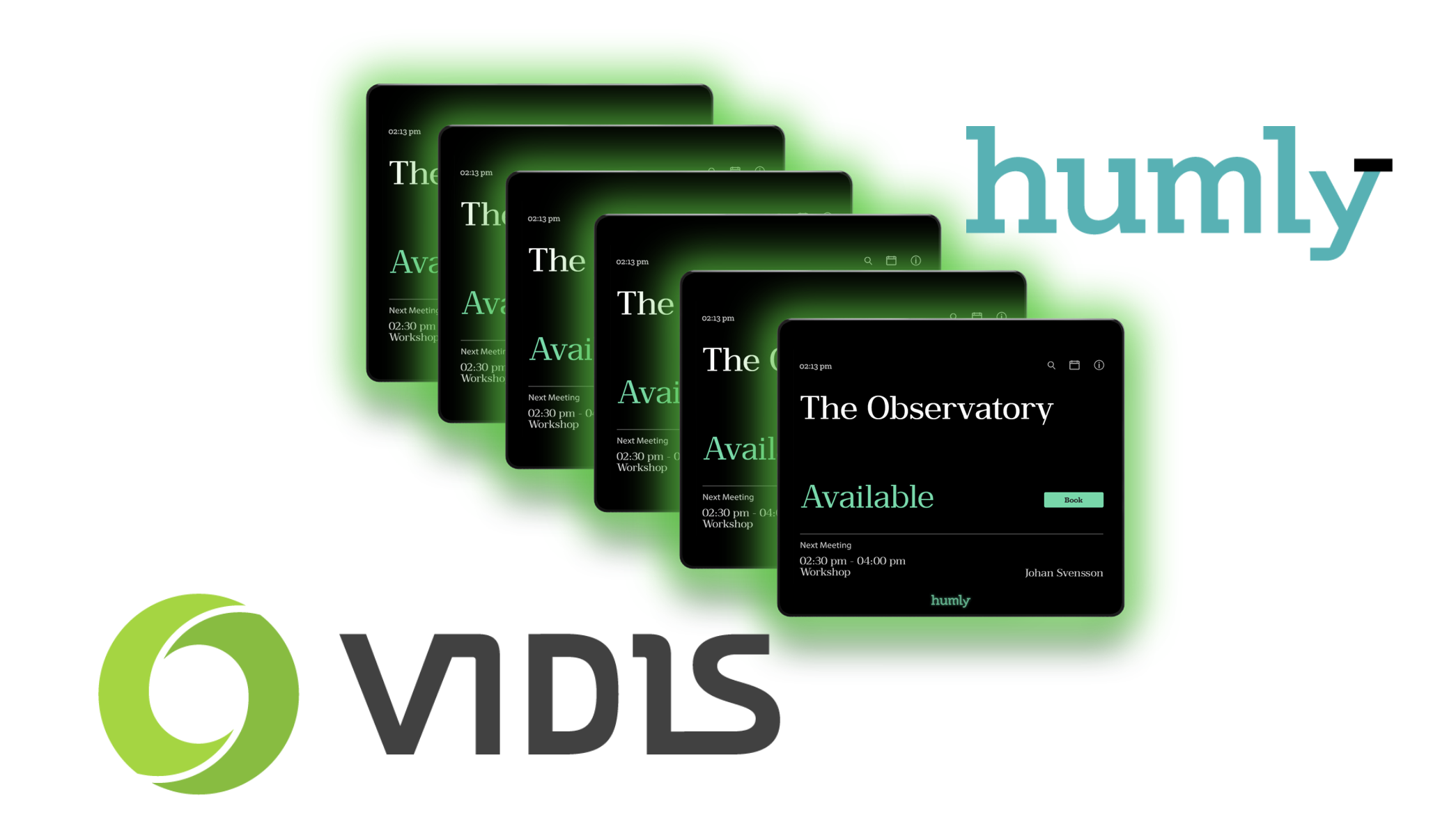 The Polish AV company Vidis is the new Humly distributor for Humly products in Poland. "Our missing link has been the workplace solutions. We have tested some other products and finally decided to focus on Humly," says Marcin Stefanow, Director Marketing at Vidis.
Humly and Vidis have announced their new distribution agreement. The last couple of months Humly has been establishing partnerships with distributors in both the UK and in Italy. The expansion in the European market continues when establishing partnering with Vidis in Poland.
"Vidis has extensive experience working in the AV industry, but they have been looking for products focused on workplace solutions. We thought we could fill that gap with our solutions. Humly and Vidis will be a great match and I think our products will be well received in the Polish market. We are really looking forward to partnering with Vidis ," says Daniel Assarson, Sales Manager at Humly.
Marcin Stefanow, Director Marketing at Vidis agrees;
"Vidis as a distributor of AV equipment is always trying to bring something more to the clients than only boxes. In order to provide what our Partners expect we needed a complete portfolio of products which could build complex and functional systems for clients seeking effective, functional, time and cost effective solutions. The missing link was the workplace solutions. We've tested some other products and finally decided to focus on Humly not only because of its' perfect look. Humly has plenty of additional benefits that convince us like the concept of 'Less friction, more focus' is very consistent with my approach of 'Finding solutions, not problems'."
We've tested some other products and finally decided to focus on Humly not only because of its' perfect look. Humly has plenty of additional benefits that convince us like the concept of 'Less friction, more focus' is very consistent with my approach of 'Finding solutions, not problems'."
Marcin Stefanow continues:
"Humly offers not only one device but an extended family of Workplace Solutions. The solutions are developed 'in house' assuring quality and outstanding security and it offers great technical support at a premium level. The Workplace Solutions have a full pack of advantages that will convince not only the end-users in the office but also people responsible for interior design, facility management or IT-management."