Humly Room Display won the Red Dot Award : Product Design 2021
We are very proud to announce that our Humly Room Display won the Red Dot Award : Product Design 2021.
"The fact that you claimed your place in a strong field of participants speaks for the excellent quality of your products", says Professor Dr. Peter Zec Founder and CEO of Red Dot.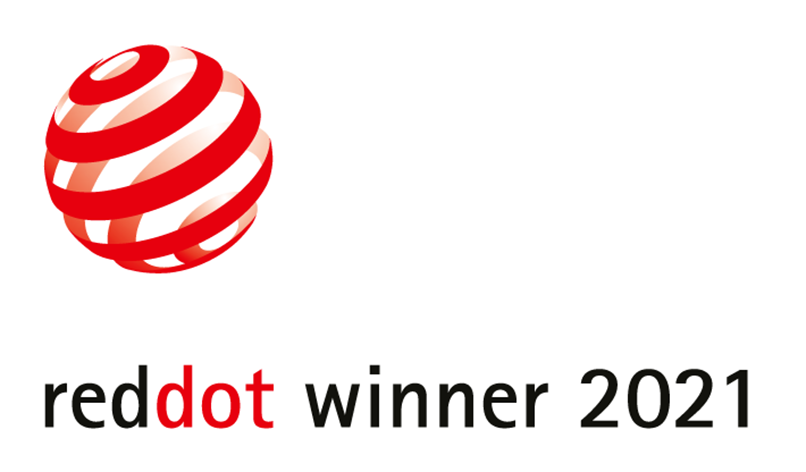 Product design is very important to us at Humly. We beleive that great product design elevates a product beyond the provided functions and creates an experience.
For the
Humly Room Display
we had some very specific goals with the design. We did not want it to feel like a "screen" or a "piece of tech". We aimed for it to be a functional part of the interior design of a modern office. The design also had to be timeless to support our sustainability agenda by enabling these devices in operation for up to a decade without looking dated.
Two of the design goals also had a built in paradox. The meeting room display should create a "wow"-effect but at the same time we blend in and not constantly crave the user's attention.
After countless prototypes and iterations we found the right combination of components and materials. A high quality display together with a unique glass mix with surface treatments gave us the matte, deep black, borderless, interaction surface we were looking for to make it blend in and elevate the interior design of a modern office - both today and tomorrow.
The colorful halo lights immediately grab your attention the first time, but the soft functional light indication of room status quickly becomes passive beacons of information - available at the glance of an eye but without requiring any cognitive effort when you are not looking for a room.
The design of the Humly Room Display embodies the
Humly
brand through its subtle soft elegance that focuses on the end user experience with uncluttered clarity. Just like a clock on the wall it is available to give you critical information when you need it, but it does not poke your attention when you don't need the information it has to give.
Learn more about the
Humly Room Display
.
Visit our industrial design partner
No Picnic
.
Read more about
Red Dot Design Award
.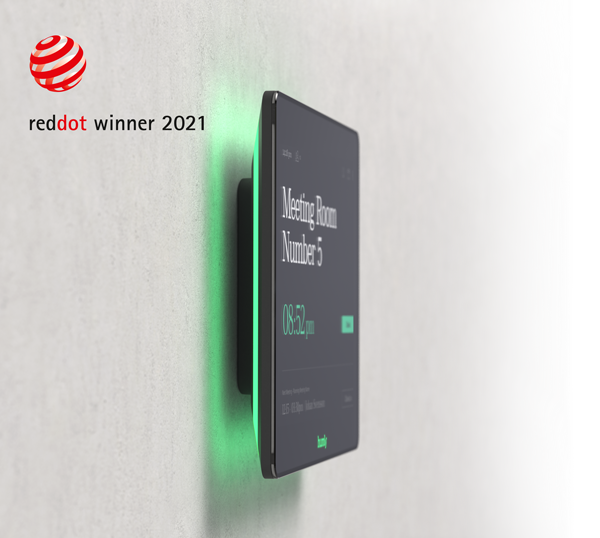 The Humly brand provides simple and elegant solutions that reduce friction in everyday work and allow knowledge workers and creatives to focus on what truly matters.