Humly Floor Plan: Room and desk availability– at a glance
Get an instant 3D overview of the office. What spaces are occupied? What's free? Check a whole floor or specific rooms and desks, and book them. Just like that. We are introducing our new product - Humly Floor Plan.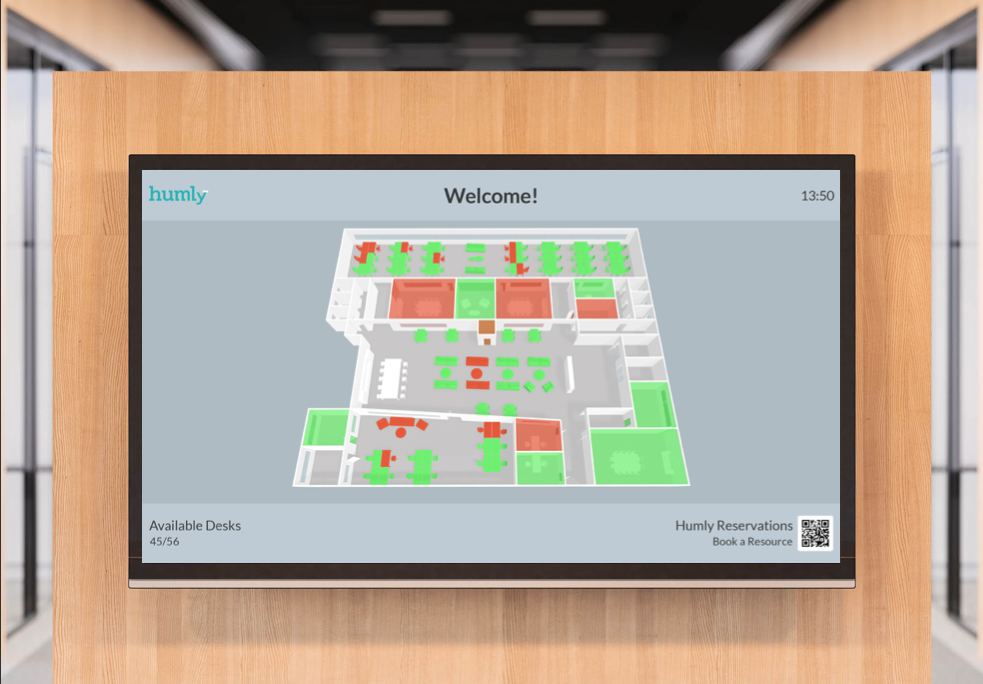 Humly Floor Plan in static mode.
Imagine that you need a room or a desk. Instead of having to run up and down every floor to check availability, a 3D overview of each floor gives you all the answers. Use the passive mode on a big screen or manage your bookings in the interactive mode.
Now you can pick up your phone to book the room or desk you need.
If you're outside the office, you can use Humly Floor Plan both to check availability and manage the bookings in your booking system, Teams or Humly Reservations.
Humly Floor Plan saves office workers and their guests a whole lot of time and frustration. And facility managers get an overview of usage status in real time, any time.
Instant answers
Humly Floor Plan answers a lot of questions in an instant. For example:
Which meeting rooms are available?

Where can I find a desk to work from?

What is the occupancy of level B right now?
The 3D floor plan visualization gives a bird's-eye view of a whole office floor with all bookable items. The interface needs no explanation. Green means available, red means occupied.
There are two modes:
Passive mode shows occupancy and availability on a big screen.

Interactive mode does all of the above, plus lets you book what's available.
Access Humly Floor Plan through Microsoft Teams using

a single sign-on.
Learn more about our new feature Humly Floor Plan or visit Support - Humly Floor Plan.
Humly Floor Plan in interactive mode. Book in a mobile device, tablet or desktop. It can also be used in Microsoft Teams.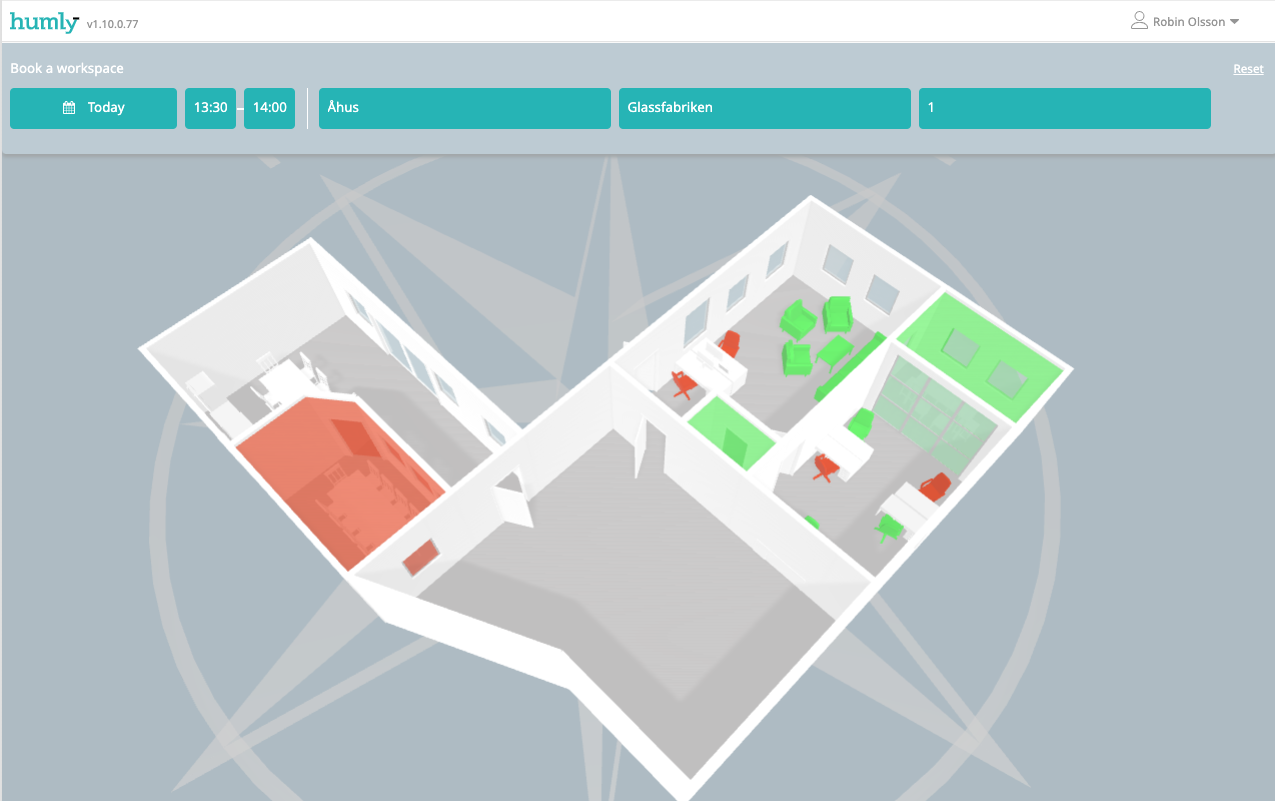 Humly Floor Plan in Humly Reservations - desktop.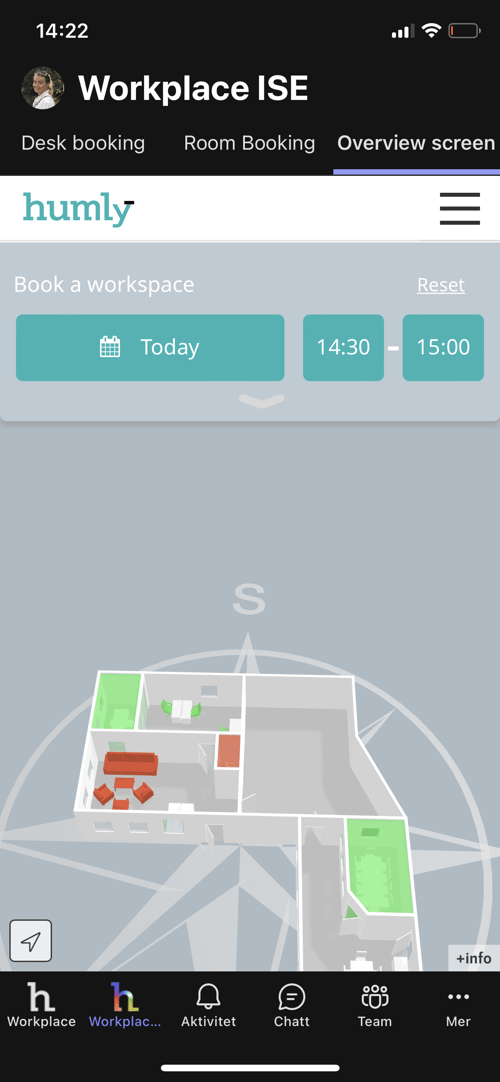 Humly Floor Plan in Microsoft Teams.