Humly and Icecat partner up to enhance the online shopping experience
Humly and Icecat join forces to make Humly's product content available in the Icecat catalog and enhance the online shopping experience of consumers as a result. Humly is a cutting-edge technology brand that specializes in workspace solutions, offering market leading compliance, security and flexibility. With a wide range of products, Humly develops high-end technical solutions that help users organize and manage their workspaces more effectively. From booking rooms, desks, and other workspaces with ease to finding your way in a hybrid office environment, Humly is a pioneer within the smart workplace industry.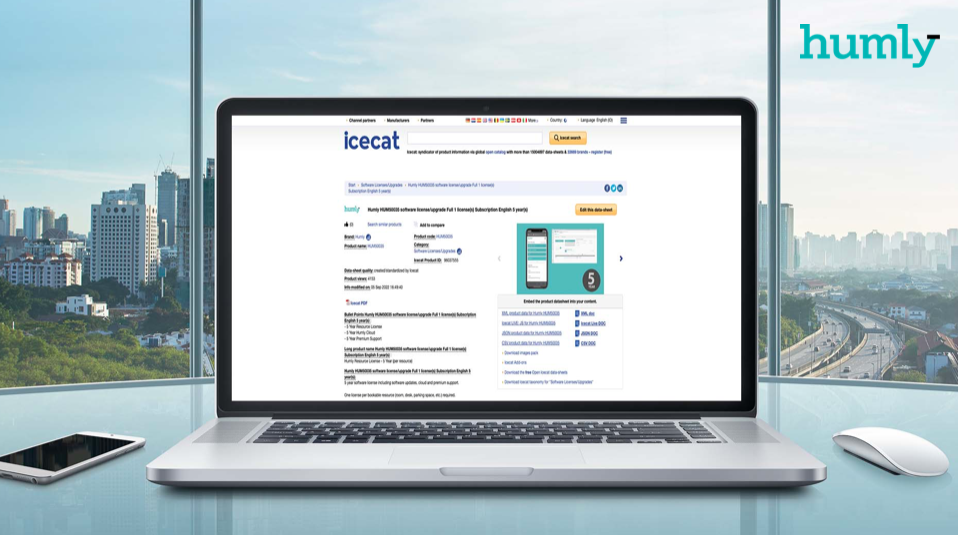 Thanks to the syndication via Open Icecat, the Humly product content is now available for all the brand's resellers free of charge. Humly invites all its partners to download the structured content of the Icecat catalog. All digital assets, such as product specifications, marketing texts, images, and logos, are available in its product datasheets.
"It was a strategic discussion for us at Humly to become a Icecat sponsor and make our entire portfolio available to everyone. We care about simplicity and consolidating all data at the same place makes with no restrictions makes it easier for us to make sure data is accurate and up to date for all our partners," says Anders Karlsson, CEO Humly.
Resellers can choose from various formats such as XML, JSON, CSV or JavaScript to embed or upload content into their online stores. Of course, manuals are available for each of these formats. Alternatively, users can choose some of the standard Icecat connectors, among others for Shopify, Woocommerce, Prestashop, Magento, etc.
The benefits of using Open Icecat Sponsorship
Open Icecat is a leading source of product data and content for e-Commerce platforms.
Increased visibility

Improved product data

Enhanced brand reputation

Access to valuable insights

Increased competitiveness
Read more at Icecat.