Our Room Display flex its flexibility.
Is one of your rooms undergoing maintenance? Or perhaps you need to temporarily repurpose a meeting room as a project room for a couple of weeks.
The easy-to-use and award winning Humly Room Display is not only a device for booking meetings, it can also be used for displaying other important information regarding a specific room.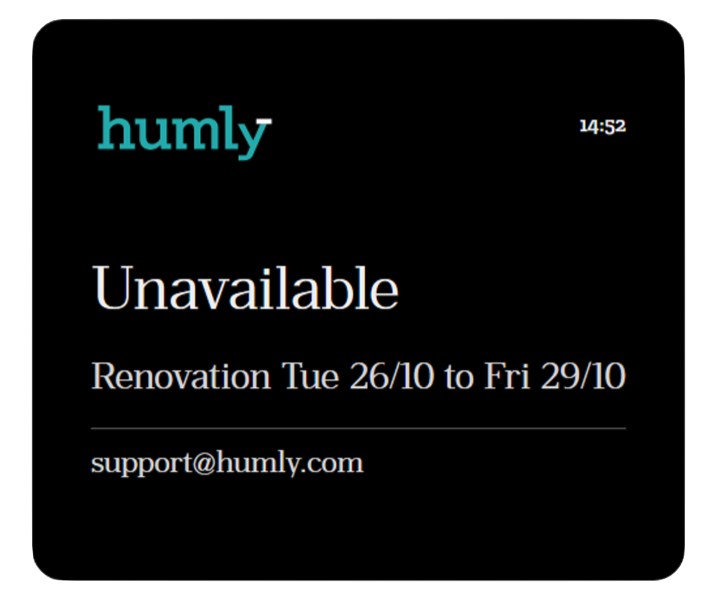 Sometimes you need to communicate something different on the room display. With the Humly Room Display you can make a custom layout for your whole day workshop with a client, let users know that the room is closed due to renovation or that it has been assigned to the Sustainability Team for a 4 week project.
The flexibility makes room for creativity. We heard that at least one of our customers have really fancy name tags outside executive offices...
Easily managed in the admin UI - Humly Control Panel. Below you see settings for signage mode regarding the room called "Queens".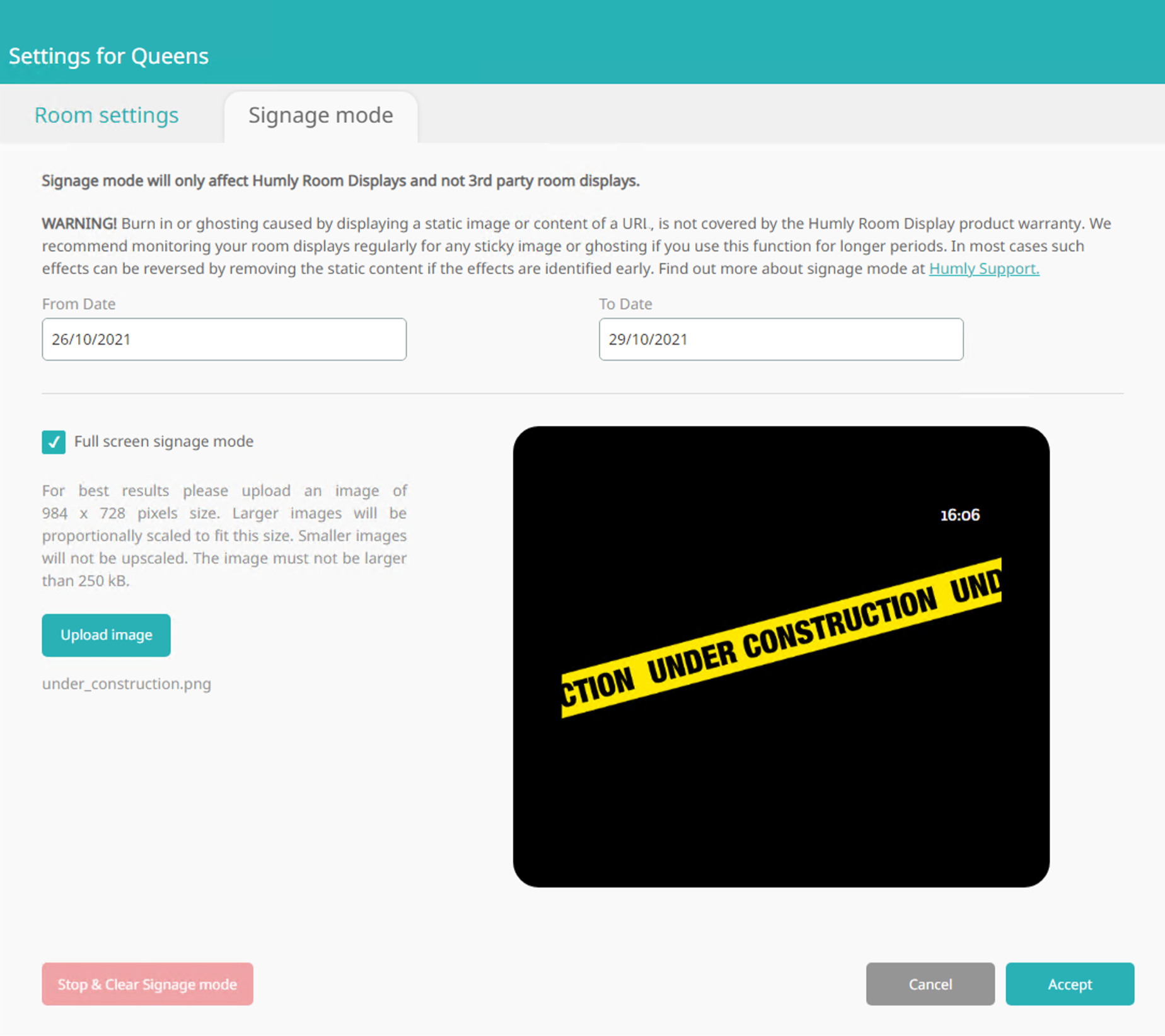 If you want to display an important message using our template, your own custom image or show content via an URL - all this is now possible with our Humly Workplace Experience Suite.
Use the flexibility of the Humly Room Display in more creative ways than ever before!
Read more: https://www.humly.com/humly-room-display
Or visit our Support for more information: https://support.humly.com/hc/en-us/articles/4408432741393-Signage-Mode